Remote Team Building Activities: Birthday Celebrations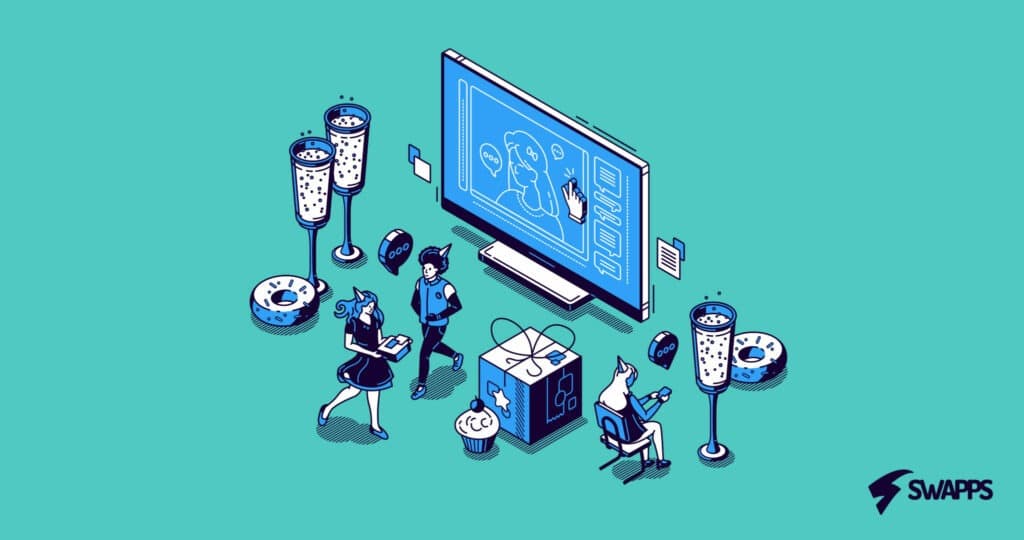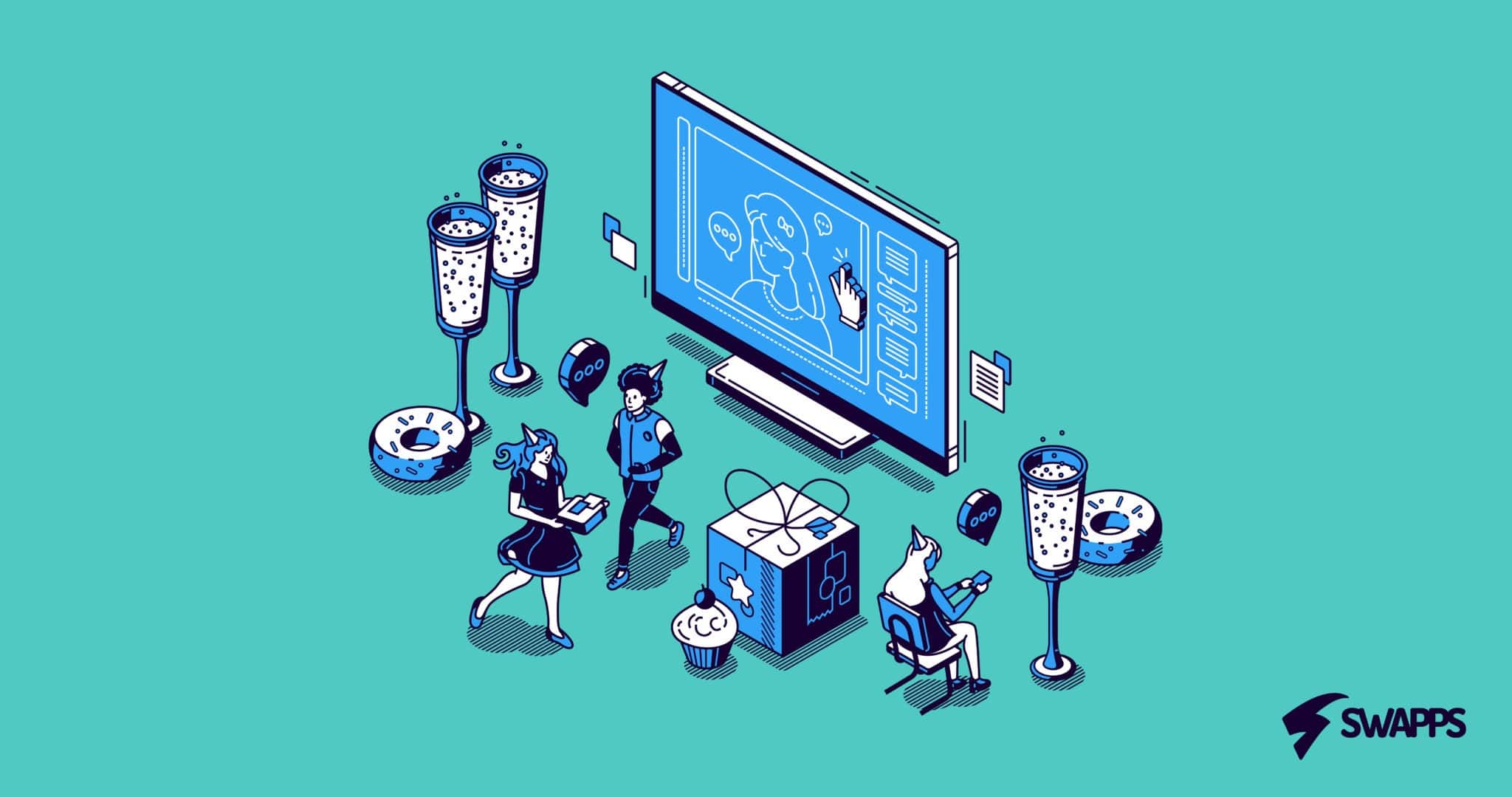 Managing a remote team is a big deal. Here at Swapps we are very used to it and have our own way of working. But besides having a great workflow, there is another very important part: Team Building. We believe our united team is the secret for our 100% project delivery success. But how to achieve it? Well, Remote Team Building Activities are necessary, today we are going to talk about how we are doing our Birthday Celebrations this time.
The Challenge: Our CTO's Birthday Celebration
This month we faced the challenge: our CTO, Andrés, had his birthday on June 5th. We had to think about virtual team building activities for this. Before, we did in-person celebrations, but because of the pandemic, we have to stay at home. So, how to do it?
The Plan for this Remote Team Building Activities
We got inspired by Alexander Torrenegra's post about this, where he said how he celebrated birthdays with his team, they just gathered in a video call and each person could share an anecdote and some pictures with the birthday person. We adapted it to our team and we made a zoom call, each person had the opportunity to congratulate, give thanks and share an anecdote with Andres.
The Result
A lot of laughing and emotional connection.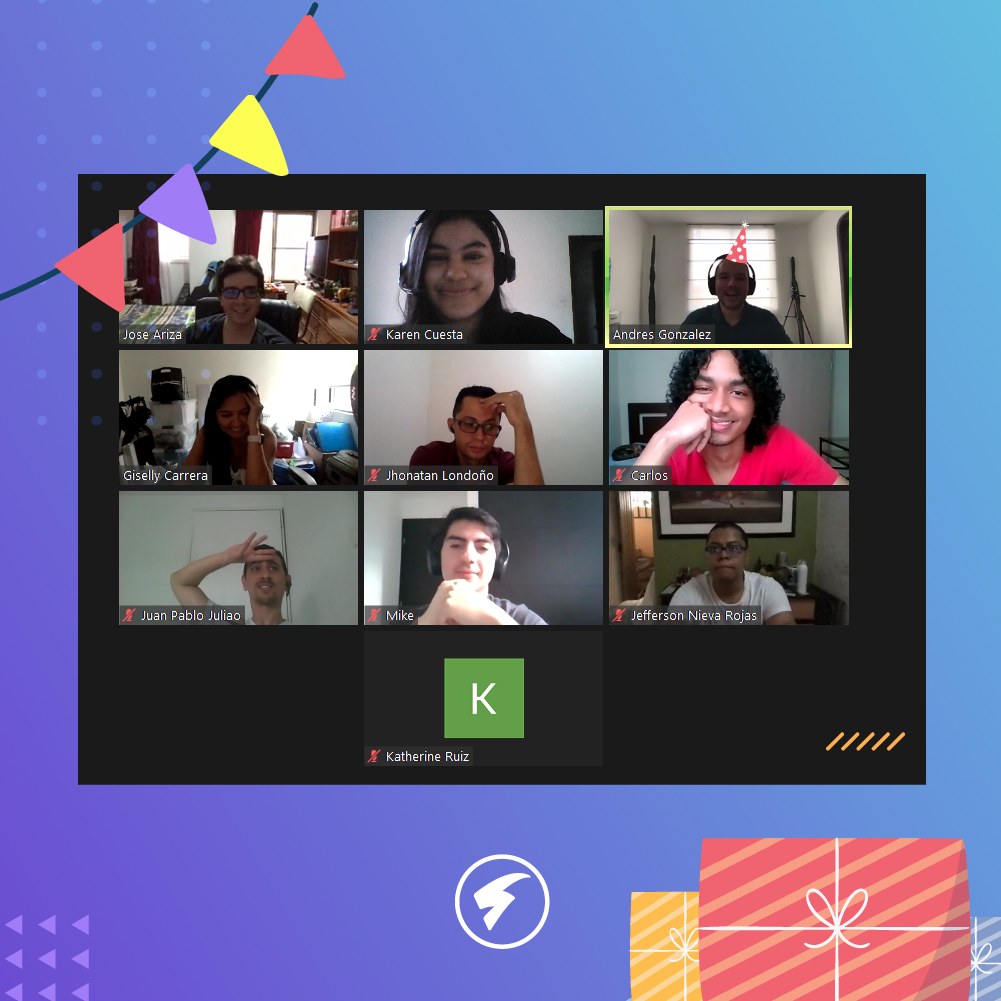 If you are still thinking on how to switch or improve your remote-based business, this is definitely an excellent way.
We definitely recommend this kind of gathering to connect with the team. Spaces where the team can chat about things differently than work and get to know each other are crucial for team happiness and productivity. Remote Team Building Activities can be challenging but are definitely worth it, give it a try!