How to improve customer relationships through personalized experiences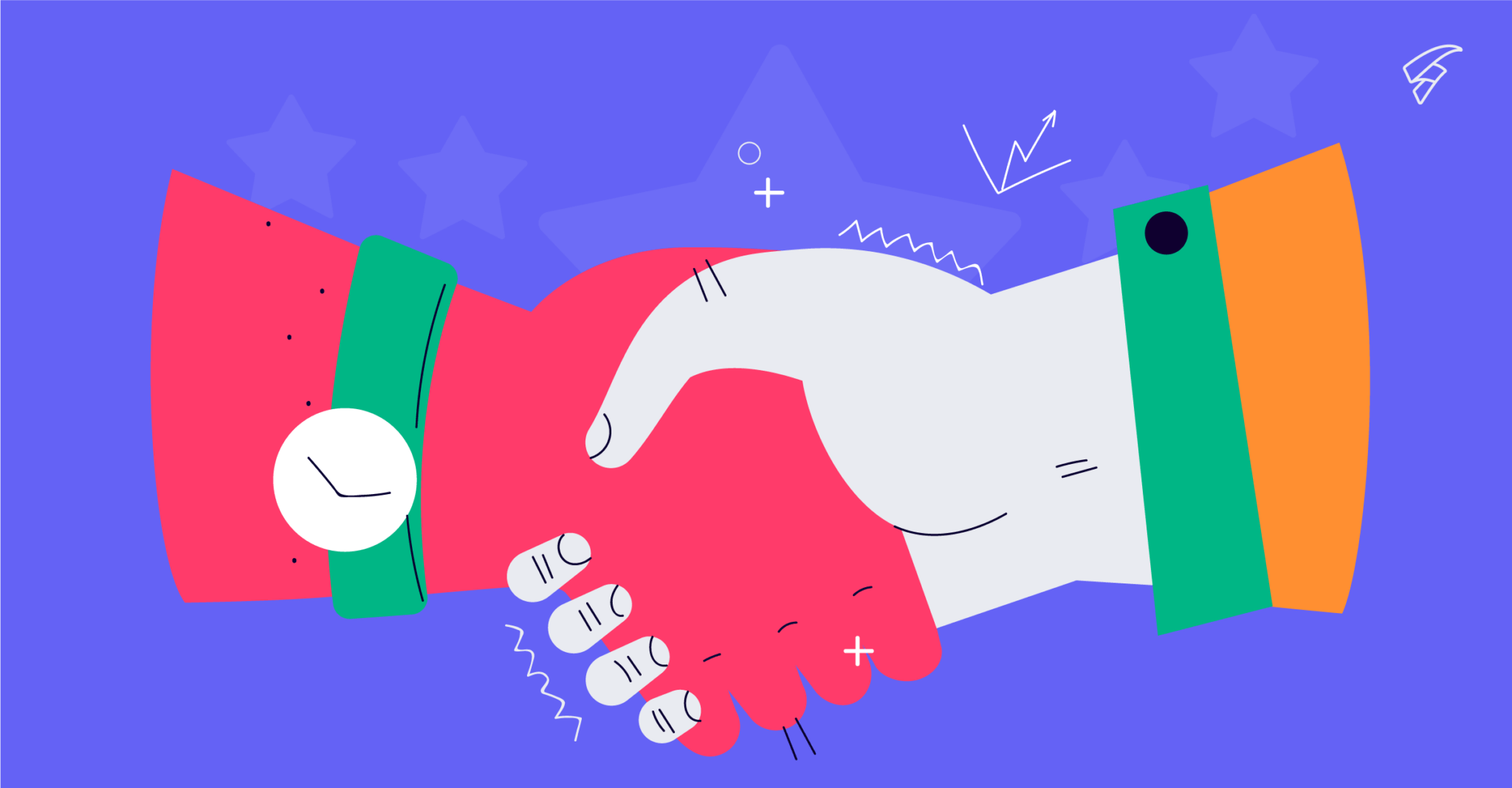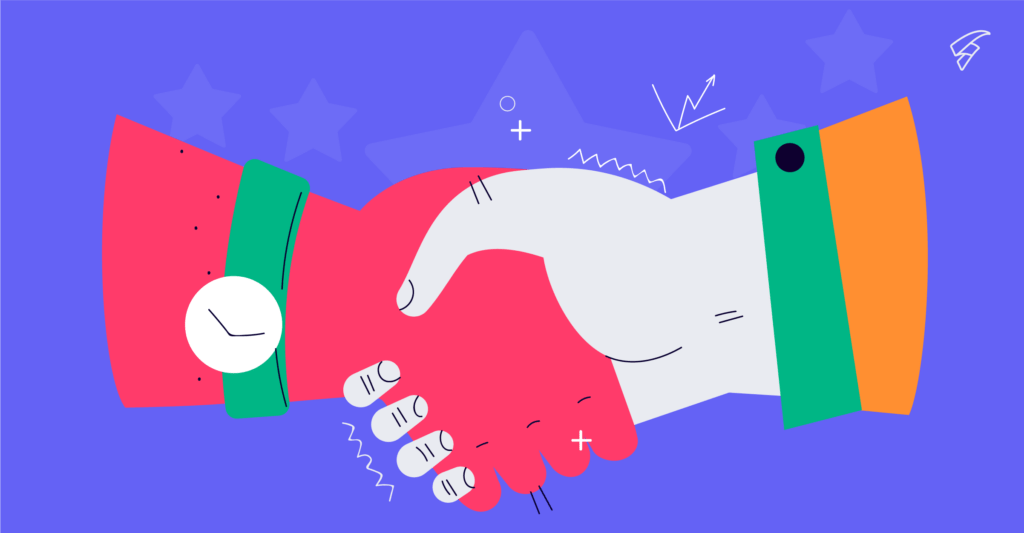 Read this article to learn how to improve customer relationships using technology and innovation to create personalized experiences.
Strategies to reach customers by creating personalized and innovative experiences
In a world full of new businesses and new ways to sell, companies want to grow and prosper as soon as possible.
But to grow and be prosperous, companies must compete to win and keep their customers without losing their essence, regardless of their size.
They must connect with them in different ways, using the tools at their disposal and implementing innovative strategies to reach prospects or improve the relationship with their customers.
Experience Personalization
But innovating and improving the experience is not the same. 

Benefits of innovating in customer relations
Maintain the competitiveness of your company in the market

Differentiate yourself from the competition

Save time and money in processes that can be automated

Have multiple sales channels

Upgrade your communication channels
To innovate and create personalized experiences we must think ahead.
What benefits we'll obtain in 2 years?, for example, is one of the questions that could be asked when evaluating the personalization strategy.
Now, regarding the personalization of experiences, it is important to keep in mind that today's consumers not only consume but also produce content and want to identify themselves with brands, feel important to them.
But if you still don't want to bet to fully customize the experience of your customers, remember that you also have another option.
Massive customization can help you simultaneously achieve advantages in cost and differentiation.
Create personalized experiences for your customers with technology supported by an expert.
Mass customization to improve customer relations
Mass customization is a marketing and manufacturing technique that combines the flexibility and personalization of custom-made products with the low unit costs associated with mass production.

Read about it here
We can see this practice applied from different brands that have established a differential against their competition
Brands that also have impacted their clients positively, and yet have taking care of the invested budget.
Example 

An example of mass customization is the Coca-Cola campaign: "Share a Coke" in the 2010s.
Share A Coke San Francisco Interactive Digital Transit Shelter Campaign.
With the campaign, the bottles of the product were marked with different (common) names of people and were distributed massively.
As a result the brand gained greater affinity with its current customers allowing them to identify with the product personalized with their names.

And reached new clients given the massification of the campaign and the work of its preacher or promulgator clients.
Click here if you want to read a more extensive analysis of the campaign.
And although we are not Coca-Cola, we can use strategies to reach our customers by personalizing their experience.
We can achieve differentiation by being innovative, without going out of our budget and using technology.

Strategies to reach customers or improve the relationship with customers
Here we share some innovative strategies to reach your customers and how to implement them in a short time without exceeding your budget and contributing to the goals of your organization.
Recommendation: you should keep in mind that before creating a strategy to reach your customers by creating personalized and innovative experiences with technology, it is important to know your customer, to know who they are, what they like and what they expect from your service or product.
Strategy 1: A Website with personalized experiences
A website can be a powerful tool for promoting products and services, and communicating with customers or prospects.
Because it is the first and main step to build an online presence, much safer than having only a presence on social networks.
Hence the importance of a well-designed website to help improve brand image and increase customer trust.
Visit: Benefits of having your own website
Websites can be used to reach customers in innovative ways and offer personalized experiences.
A way to do this is through the use of data tracking and analysis technology, which allows companies to understand the interests and preferences of their customers.
With this information, managing the relationship with customers becomes easier as we can offer specific content and promotions that fit the individual interests of each customer.
It is also possible to personalize the user's experience on the website by adapting the navigation and design based on their previous behavior online.
These techniques can improve the user experience and increase the probability of purchase, interaction or conversion.
Strategy 2: Personalized Art with Artificial Intelligence or AI
With the  Chat GPT boom and other AI we've realized the ability to generate value experiences for customers.
Your website users could be able to create custom pieces with the help of free AI. 
They could decorate their spaces or be able to search for products from a sketch on a tablet, or even have the ability to build in a space from cero drawing a few lines.
This can not only increase visits to your site, or generate greater identification of your customers with the brand, but it'll facilitate the collection of data for the creation of new products really suitable for your target audience.
Strategy 3: Personalized customer service
How many times have your customers or prospects had to do long searches to contact your sales team?
An option that can facilitate this process is not contact via Whatsapp from the website.
You can also make immediate customer-sales calls and/or schedule calls through the website.
Visit: Digital platforms, the modern way of understanding the web
Strategy 4: Discounts gamification
Exploring the game to attract customers is an interesting opportunity to expand your brand in the market reaching different audiences.
With the help of an expert, you can create playful ways to interact with your customers or prospects using your website.
The option of adding your own game to your platforms is not far off with the support of a technology expert.
This way your clients or visitors will be able to have more time playing your game on your platform and obtain benefits such as discounts on their next purchase once they play it.
Strategy 5: Personalized spaces with Augmented Reality
One of the booming options within the industry is the intervention of spaces with augmented reality.
Intervening spaces with augmented reality is an excellent option for organizations in the construction, architecture, interior design, and retail sectors.
It demonstrates its ability to be part of the daily life of its users with its products.
By using augmented reality the users of your platform will take the product home virtually.
They will be able to test a product in the private space, changing its 3D location, and making adjustments to its display within the desired real space.
By managing the relationship with customers using augmented reality we bet that customers or users will remember the experience and will be much closer to making a purchase from your virtual store/website or application.
Another option related to augmented reality is the intervention of public space creating unique maps.
For example, having a guide to the store in a shopping center or through the city has never been easier.
Other options
Another common option used as a strategy to reach customers is customizing communications.
It means personalizing all communications sent to your customers and prospects classified by customer segments or directly with the personal information of each one.
Some of these communications may be: messages through social networks, email, summaries, reports, and messages on special dates.

Tech ally
The strategy for reaching customers can vary its complexity.
That is why we recommend having a trusted person or company expert in technology to help you create, maintain and improve in a short time.
Without exceeding your budget and contributing to the goals of your organization.
How will I be able to implement my strategy?

Find a trusted technological ally to support your process

Establish a modifiable budget

Leave it in the hands of an expert

Analyze the results

Improve your strategy
Visit: How could you find a good technology provider?
By implementing your strategy with technology you will be able to achieve better results, stay updated and have better productivity.
Other benefits of working with a technology ally:
Generate memory in the relationship with customers

Nurture lasting relationships with clients

Stand out in the market

Generate strategic alliances

Reduce time and costs by hiring a technology ally
At Swapps we are prepared to make your project a reality.
We have a team of professionals specialized in technology who will be able to provide you with all the necessary support.
This way you can achieve your goals by generating personalized experiences for your customers and increasing your sales.
Make your project come true and grow your company with technology. Contact us
Related blogs