Creating a microsite in two weeks: 4-H at Home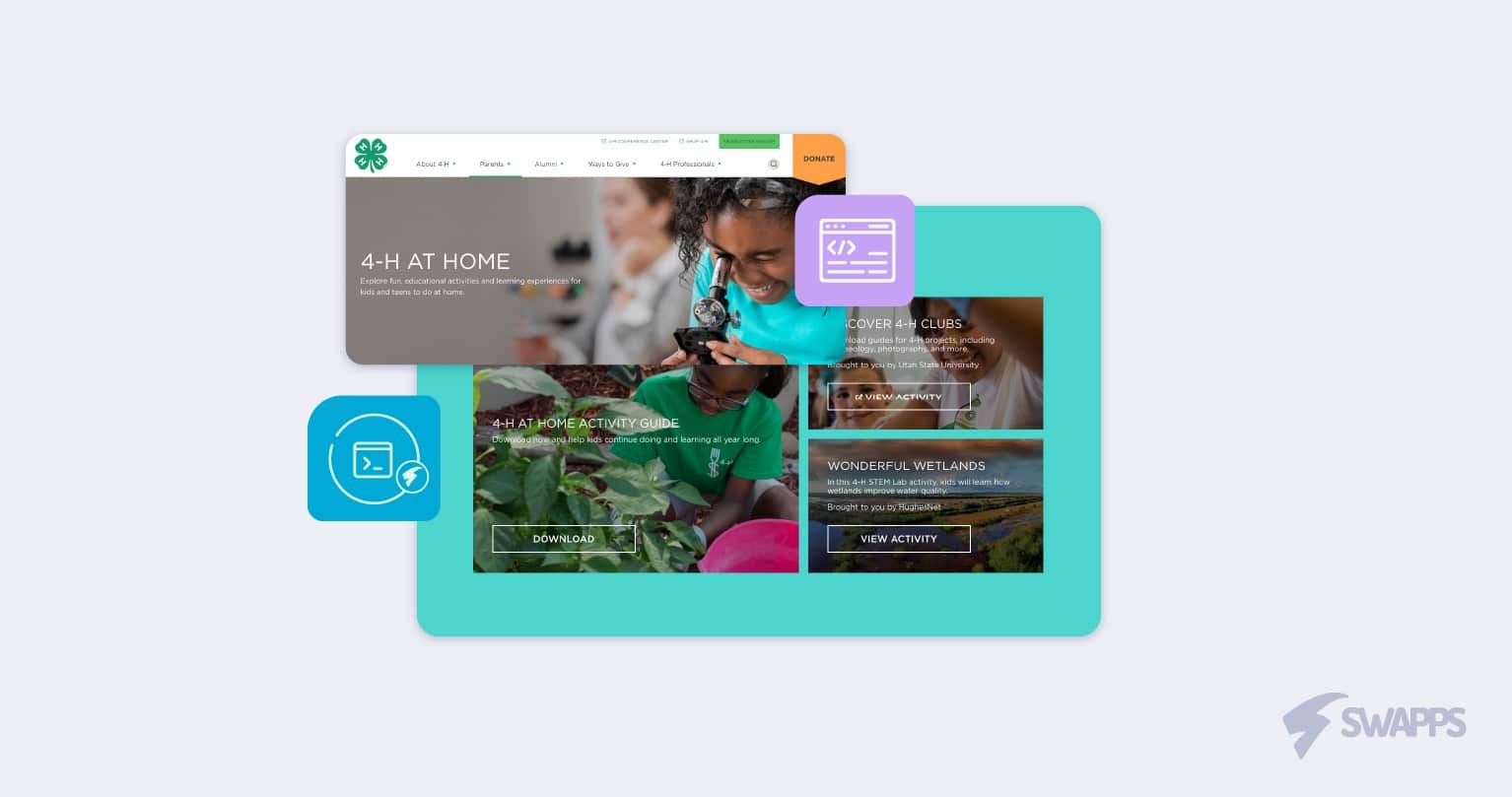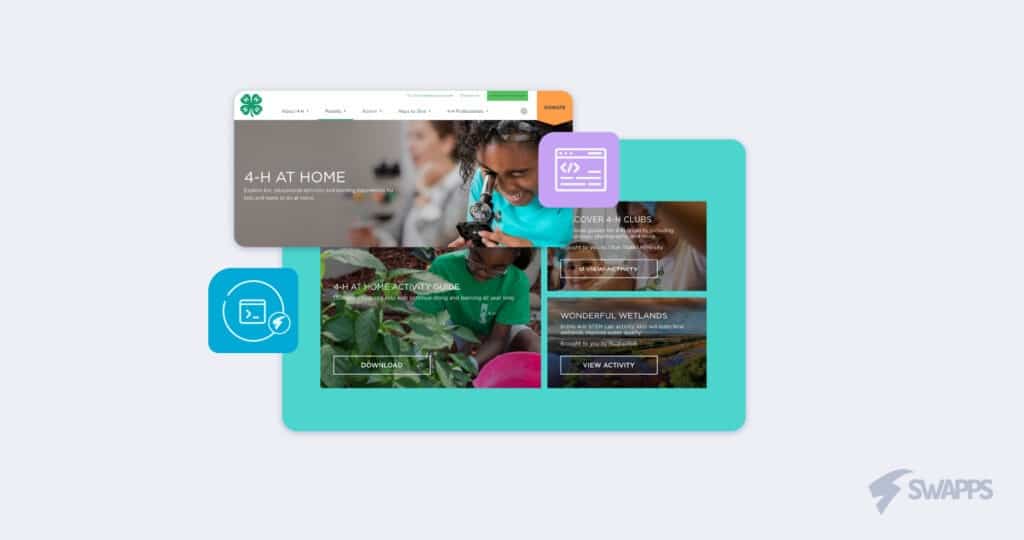 We are happy to announce that the 4h at home project has been finished.
This is a microsite we created in just two weeks for national 4h council whose objective, according to their official website, is
4‑H at Home provides hands-on, educational activities for kids and teens to do while they're home from school during COVID-19. Get our latest 4‑H at Home Activity Guide, activities from 4‑H Land-Grant Universities, and more.
The making process: Creating a microsite in two weeks
National 4-H Council provided us all the texts, media assets, visual representations or mockups for both mobile and desktop devices and also a list of behavior requirements that were used as guides to start the implementation.
We created a site with different sections such as: 
Slider: where you can explore with the left and right arrows on activities.  

Preview: where you can see a sneak peek of each activity.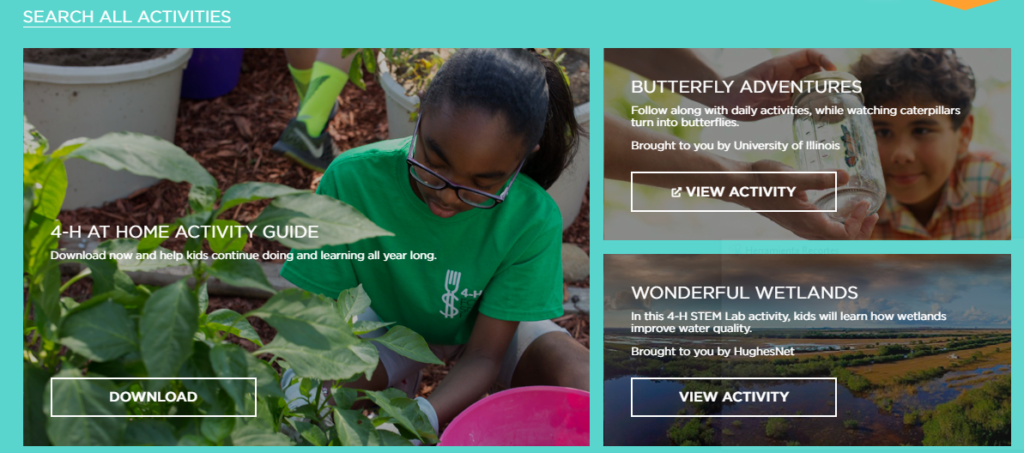 Filter: where you can filter activities based on the grade and topic you want. 

The biggest challenge for this project was the time span: the client required the project to be finished in two weeks. For this reason, we divided the project: in the first week, we did the core implementation and the base frontend work to implement the design.
Responsive Design
In the second week, we focused on clearing details and implementing the responsive design for each device; making sure the page looks nice on all available devices and browsers in the market.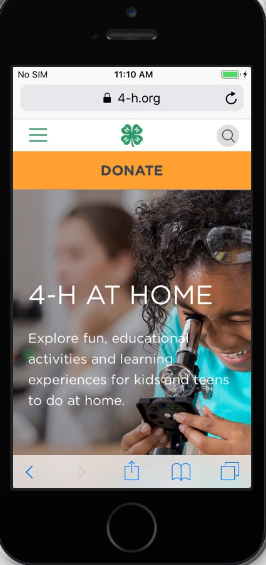 Finally, we finished the site as you may see it here https://4-h.org/about/4-h-at-home/.
What Our Client Said 

Our client was very happy with this project

Phase 2

But the project is not over, we are currently working on phase 2; where we will implement new features and apply new improvements to match the client's new requirements.
Partner with us!
If you are thinking of making a microsite similar to this one, we definitely are your ideal partner! We are one click away: contact us